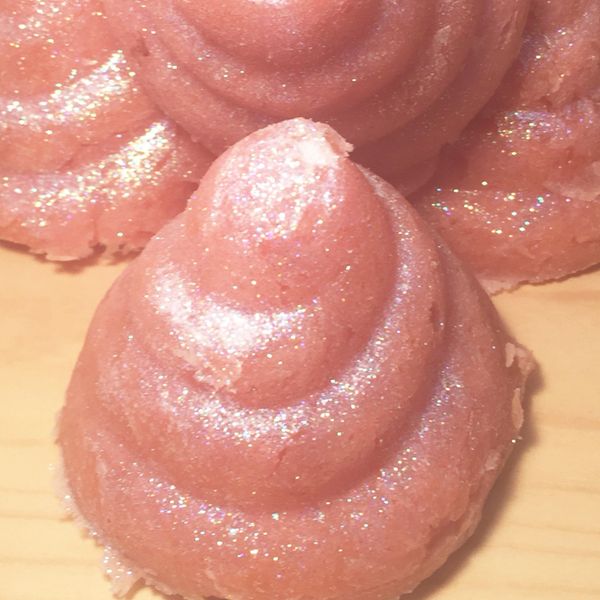 Glitter Glitter and more Glitter!!! Mango, melons, cashmere & a hint of mystery.
  

Not intend for use on your face glitter can get in your eyes and scratch them. By purchasing this soap you agree that you are solely responsible for any and all damage to eyes or adverse reactions by not heeding the label warning. 

I personally would not allow my young daughter (UNDER 5) to sit in a bathtub of glitter as it can irritate sensitive skin and possibly feel like sand in your underwear, ouch!

 

Always rinse young children in the shower after use.